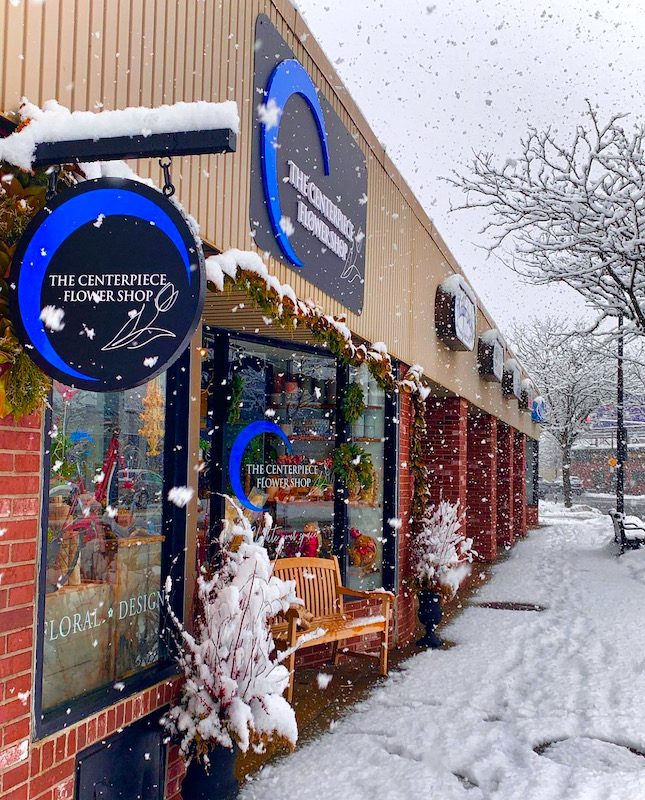 Welcome to The Centerpiece Flower Shop! I am Ángel Diaz, the owner and principal designer, and this small flower and gift shop is truly my American dream. Originally from Venezuela, I was raised by my mother and grandmother in Caracas. Often, when my mom was working, my grandmother would bring me out to her garden to teach me all of the different plants and flowers, and how to lovingly care for each of them. She especially loved orchids, and I am always reminded of my time with her whenever I'm putting together an arrangement that includes them.
Living abroad as a student in London and later in Dublin, I learned English and was able to travel and to practice my skills as a photographer. Photography has always been a creative outlet for me and it has been a great way to see the world in new ways. While in London I met my future husband, a teacher and native of West Roxbury. I never imagined that my life's path would have taken me from there to Boston, but you can never predict what the future holds!
In February 2020, I purchased this place and opened my new flower shop. It was almost 1 year to the day I received my US citizenship, and I always see this shop as the culmination of my long and winding road here to the US. Now, as I reflect back upon the turbulent year that was 2020, I think of how fortunate I have been to have opened my shop in such a supportive and kind community. Without the support of my customers, clients, and wonderful civic organizations like West Roxbury Main Streets, I'm not sure I would still be here on Centre Street. I'm proud and grateful.
When customers order arrangements, hand-tied bouquets, dish gardens, or gifts from The Centerpiece, I view it as an act of faith and trust. I work everyday to create unique, stylish, and stunning displays of the freshest flowers. I want the recipient to see how much work and care has gone into each arrangement. I use seasonal flowers, greens, and create looks that are meant to enhance any space they occupy ~ That's why our motto is Elevate Your Space.
My most meaningful creations aren't just about simple floral arrangements, but are statements of love and affection. I'm always moved when a family trusts me to create beautiful displays for birthdays, Mother's Day, or as a tender farewell for a loved one's funeral service. One of the reasons I love working with flowers is that they are such a vivid reminder of the beauty in the world around us, and that we should live fully in the present moment. Now, my grandmother is almost 90 years old and still in Venezuela. She loves hearing about my work, this shop, and seeing images of the designs I prepare for my customers.